Aquarium Reviews - The Pittsburgh Zoo & Aquarium
The Pittsburgh Zoo & Aquarium is a personal favorite. It is fine indeed to have both zoo and aquarium together-I easily spend a whole day there. Recently enlarged, there is a terrific polar bear enclave-lots of room for these huge creatures, and even an acrylic tunnel under one section so that you can see them swim above you. This new "Water's Edge" section is a real environment with sea otters, seals, and more.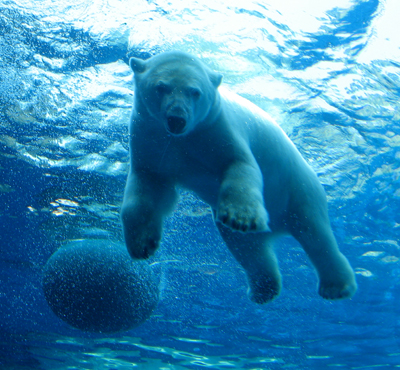 The complex is particularly easy to walk around, and about half way through, just before the bears and actual aquarium is the Safari Food Plaza. Right now everyone is enjoying the antics of the baby Amur tigers-the birth of these rare and endangered tigers has everyone thrilled. There is even a special children's section, quite large, called Kid's Kingdom!
But this is to be an aquarium review-I spend hours there-you can see the freshwater fish like brook and rainbow trout of the USA or more exotic fish like Duboisi Cichlids of Tanzania. You can be fascinated by moon jellies, or hunt out the octopus. Perhaps the see-through glass fishes are for you. For sure you'll check out the penguins and sea horses. And for sheer beauty the colors and grace of their tropical reef fishes will enchant you. There is even a revolving tropical fish display. Outside the aquarium is the Pennsylvania waters display.
The large cylindrical tank filled with all sorts of fishes takes up two floors-on the lower level you can "veg out" by sitting on a carpet-covered seat and just stare at the display of large and colorful fish. When I say large, I mean large, even the largest angel fish and "look downs" and grunts you'll probably ever see.
Also fascinating is the walk through the Amazon rain forest and on the lower level an interesting assortment of fishes from red-tailed catfish, to the west coast garibaldi, to groupers and pacu.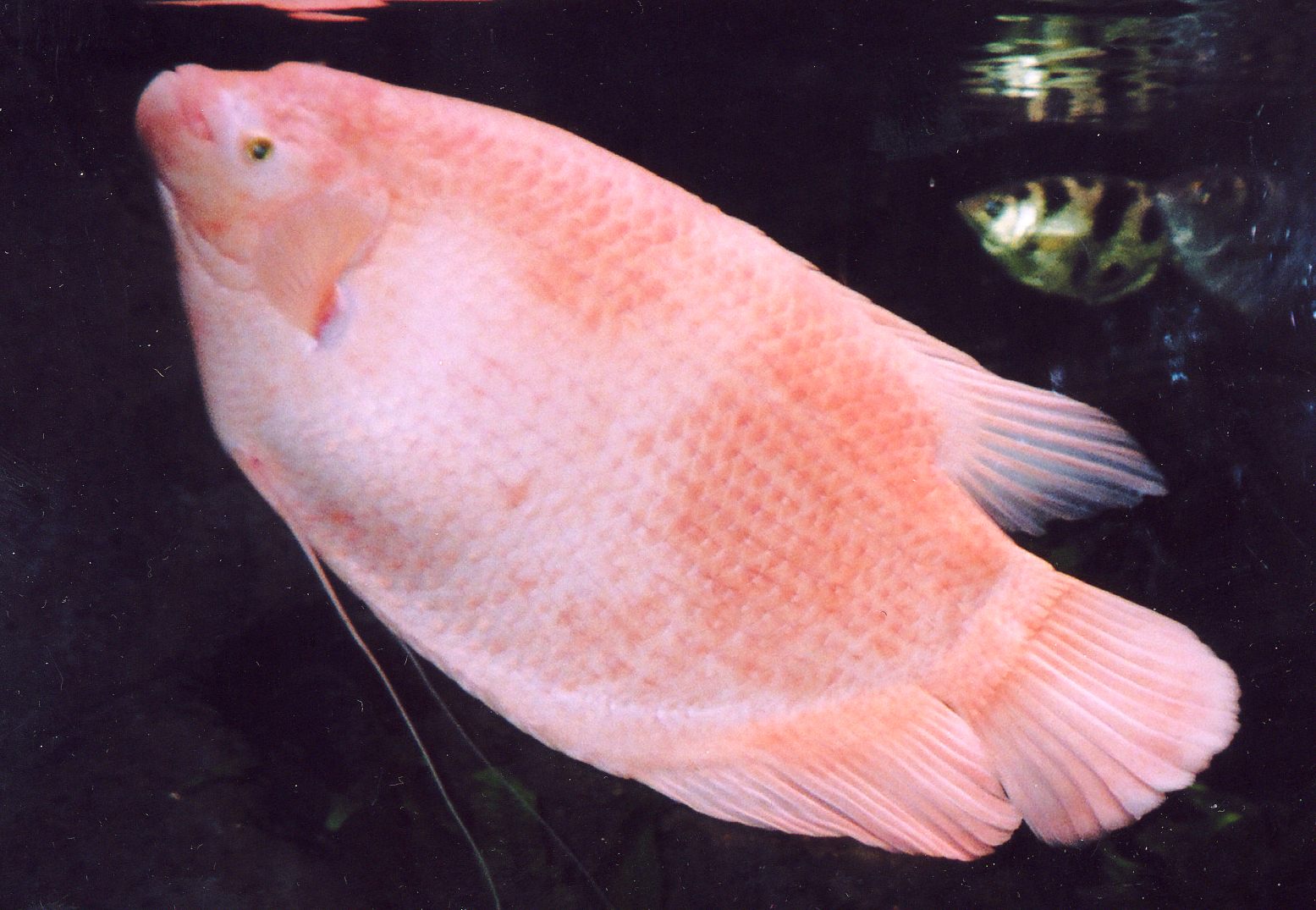 Pretty in Pink
My alltime favorite fish was called "Piggy" although I think of her at "Pretty in Pink". She was a huge "giant albino gourami" and I visited her several times a year, several times each visit. She was a most responsive fish, about 30" long and 21 lbs, from SE Asia, mainly the Mekong River in China. How do I know about her? When she was missing one time when I went to visit her, I was devastated and corresponded with the aquarium and they kindly told me about her origins and voracious eating habits and that she had probably died from old age.
Yes, there is a gift store for the aquarium and the zoo has two stores as well.

Email comments to:
Copyright © 2007, Diana W. Patton, All Rights Reserved (09/14/07)